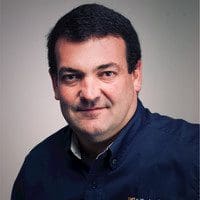 We're pleased to announce that Mike Whatley, Business Director for Material Handling, will take on a new corporate operations role within E Tech Group as Director of Digital Technology.  Mike will assume this new role immediately, while working with the Material Handling team to transition his current responsibilities.
Kurt Wakeman has joined E Tech Group and assumed responsibility for the Material Handling Program. 
In his new role, Mike will work alongside the IT & Advanced Software teams, among others, to drive the company's overall digital transformation strategy and roadmap. He will support the development and implementation of internal technology initiatives, primarily focused on Engineering and Corporate Workflow Automation & Optimization through digitization and standardization across the enterprise. These initiatives are critical to the ongoing effort to integrate 4 outstanding brands into 1 best-in-class company with common standards and practices.
We appreciate Mike's contributions over the past 16+ years  in a variety of programming, engineering and management roles – supporting the growth and success of E Tech Group. 
Congratulations Mike and thank you for your dedication to E Tech Group!