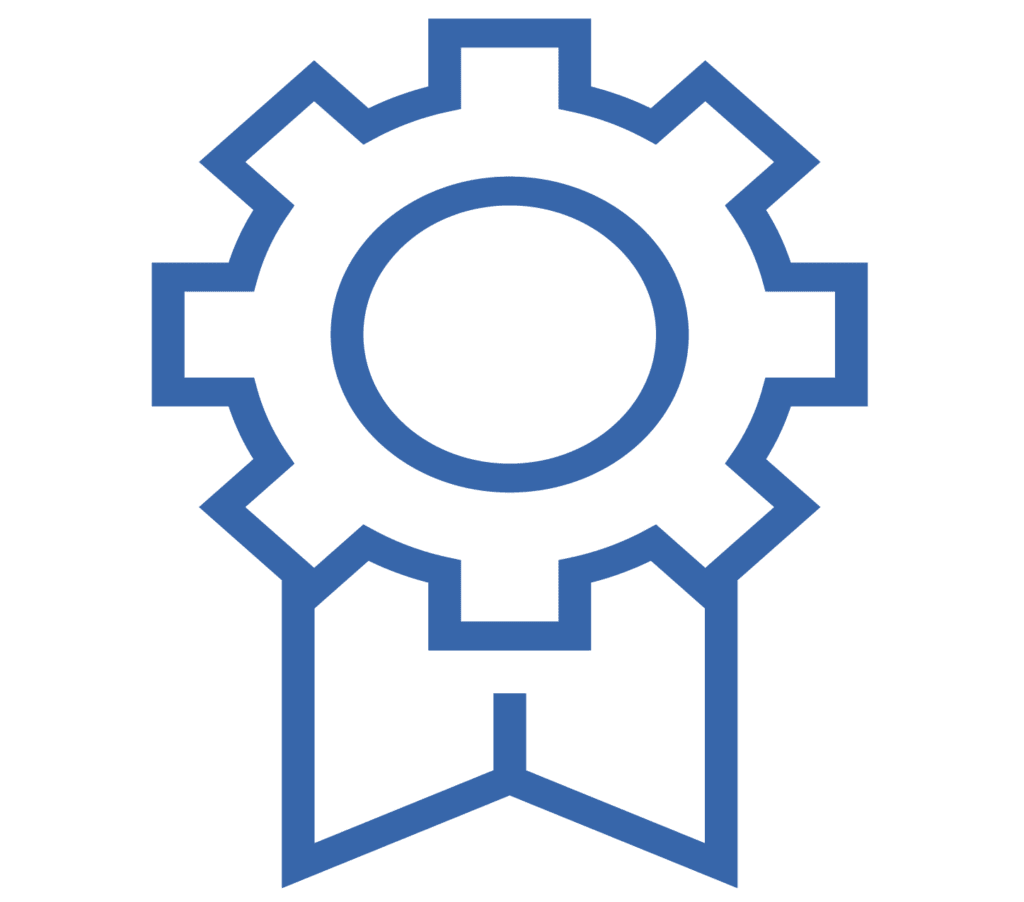 Legacy Brands
E Tech Group provides consistent solutions from a single company across the United States, pairing deep industry knowledge and experience with innovative and comprehensive engineering solutions.
How Did We Get Here?
E Tech Group began with thirty associates and has since grown to over 600 team members in 25 offices located throughout North America.   
Over the last three decades in addition to organic growth, E Tech Group has expanded its capabilities and geographical reach through mergers and acquisitions. You can learn more about our story and legacy brands below.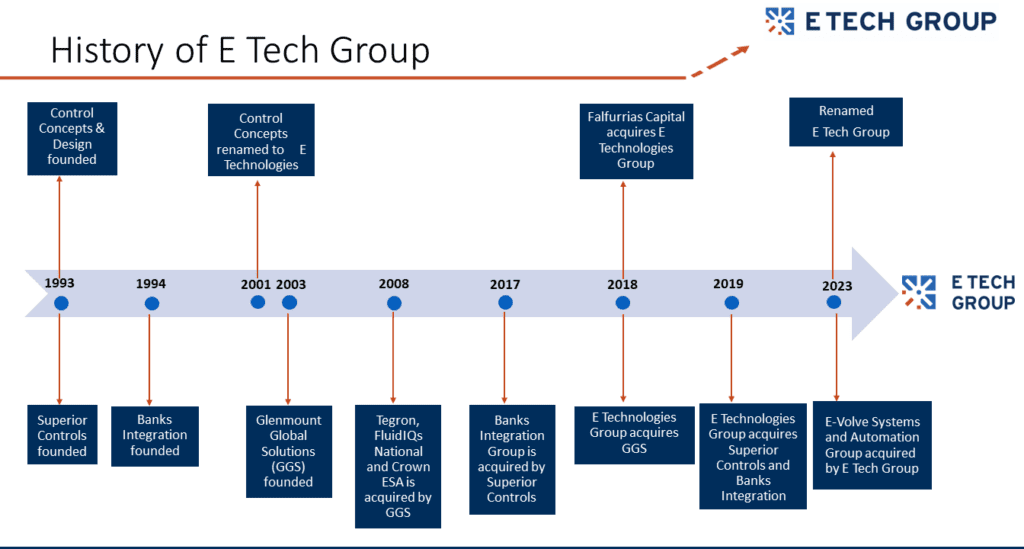 Steve Veldhuis and Doug Fagaly founded Control Concepts and Design in April of 1993, changing their name to E Technologies in 2001, and in January 2023, officially became E Tech Group. E Technologies brought experience and expertise in consumer products, food and beverage, material handling, life sciences and industrial manufacturing industries.

Glenmount Global Solutions was acquired by E Tech Group in 2018. Glenmount Global brought in the metals and mission critical industries.

Superior Controls was acquired by E Tech Group in 2019. Superior was founded in 1993 by Rick Pierro and Mark LaRoche, and was deeply rooted in the biotech and life sciences industries, allowing E Tech Group to become a leader in the industry by providing validation and engineering services in a highly regulated industry.

Banks Integration was acquired by E Tech Group in 2019. Banks Integration brought extensive biotech and life sciences experience as well as alternative and cultured proteins.