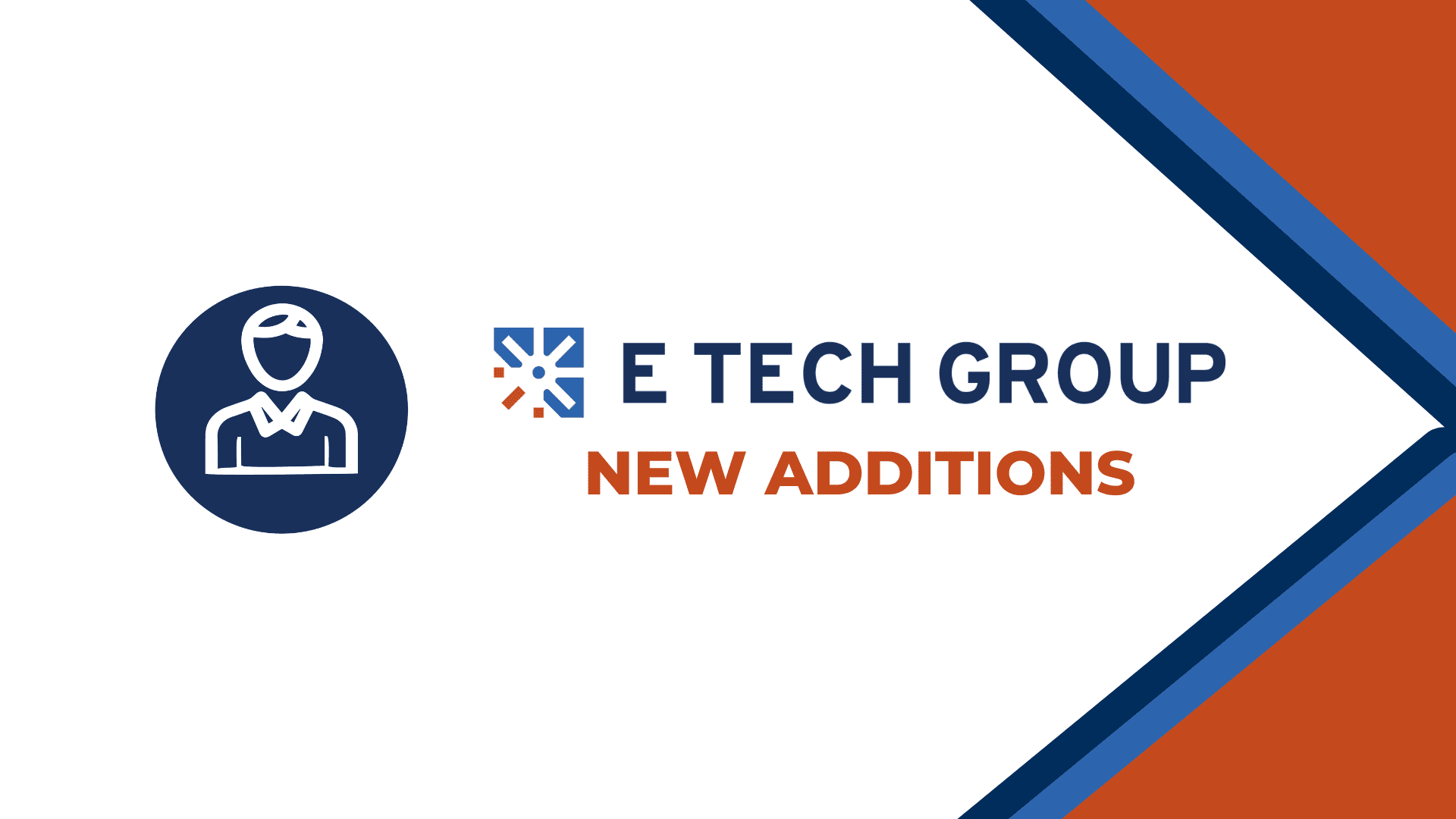 We are beginning the new year with additions to our executive team:
Carmelo Bottari is our new Director of Business for the Metals Division. Carmelo is from the Chicago area and joins us from Kay Manufacturing where he held roles such as Engineer, Engineering Manager, & Plant Manager over his 13 year career with them. Carmelo has a BS in Engineering and a Master's in Engineering Management from Northwestern University.
Patricio Gomez is our new Business Development Manager in the Southern California Area
Welcome to the E Tech Group team!