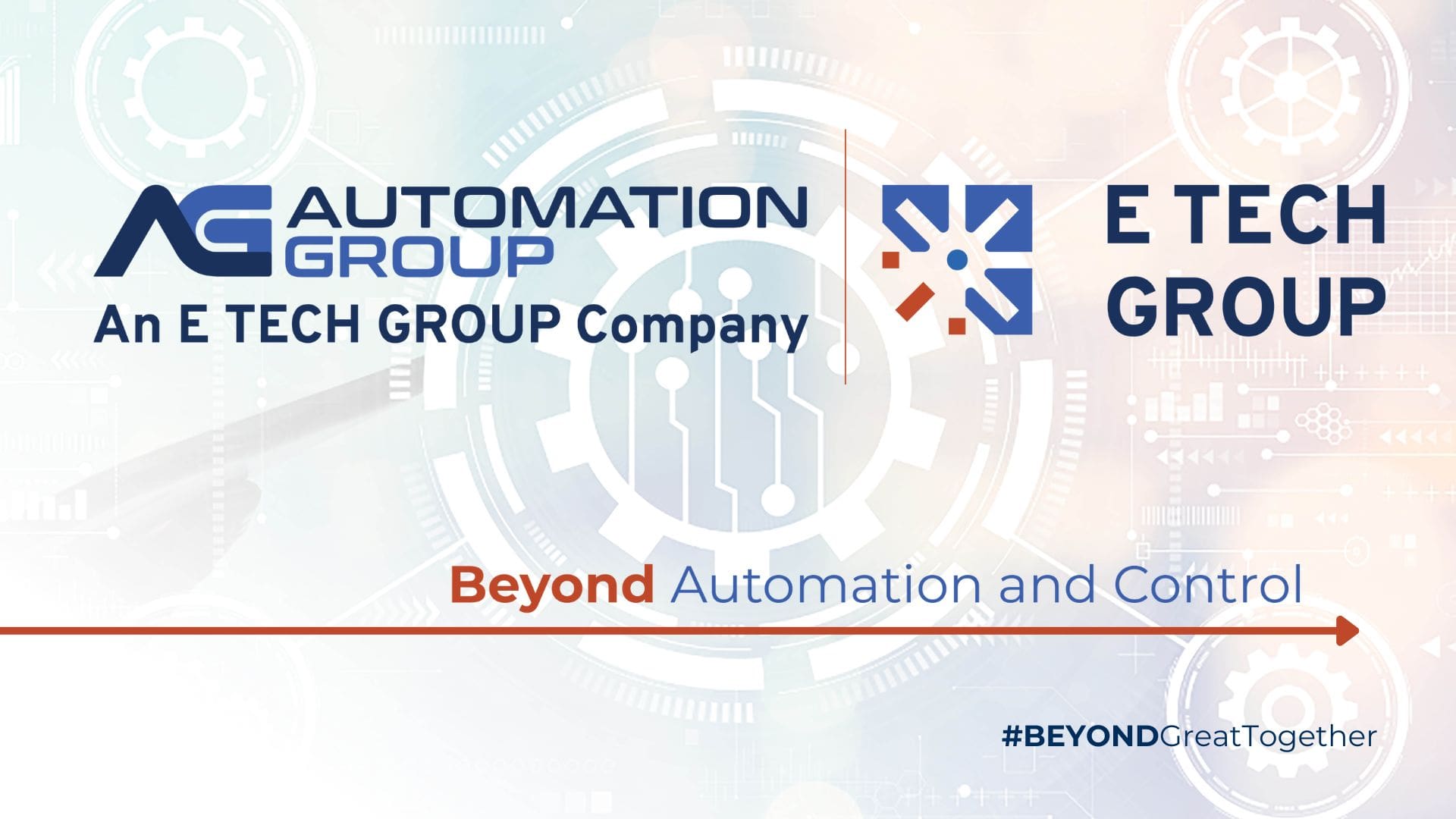 Acquisition adds to E Tech Group's growing expertise and reach into the Data Center and Food & beverage industries
E Tech Group announced today the acquisition of Automation Group, a California-headquartered system integrator specialized in automation, robotics and cybersecurity. Terms were not disclosed.
Automation Group will operate under the name "Automation Group, an E Tech Group Company." Founder Brad Stegmann will step down from his CEO role but will consult with the business during the transition. Automation Group President Randy Ruano will remain with the company, and no significant employment changes are anticipated in any of Automation Group's locations.
Automation Group's 12 locations are spread throughout northern and southern California, as well as Denver, Dallas-Fort Worth, Indianapolis and Williamsburg, Virginia. Together, the combined company is one of the largest independent automation engineering and system integration firms in North America, with approximately 30 locations and 600 team members.
This is E Tech's second acquisition in 2023, capping off another year of strategic growth that began with the acquisition of E-Volve Systems in February.
"With the addition of Automation Group, E Tech Group expands its market-leading positions in automation of Life Sciences, Data Centers, Consumer Packaged Goods, and Food and Beverage industries," said E Tech Group CEO Matt Wise. "The addition also brings significant cybersecurity expertise, accelerating our rapid growth in this segment and enabling us to better serve our clients with IT/OT vulnerability assessments and remediation."
Said Stegmann and Ruano in a joint statement: "We have tremendous respect for the E Tech Group platform and are confident this will be a seamless transition that will quickly pay dividends for clients of both companies. We're also excited about the career opportunities members of the Automation Group team will enjoy as part of a larger, fast-growing organization like E Tech Group."
About E Tech Group
E Tech Group is one of the largest automation engineering and system integration firms in North America. With locations across North America and more than 450 engineers, the company provides automation, control and information solutions to the Life Sciences, Data Centers, Consumer Products and Food & Beverage and Industrial industries. In addition to its organic growth, E Tech Group has recently grown through the successful acquisition and integration of Glenmount Global Solutions, Superior Controls and E-Volve Systems.
About Automation Group
Automation Group is a leading provider of automation services to a wide range of industries, including Life Sciences, Food & Beverage, Data Centers, Electric Vehicles and Distribution & Logistics. Based in Modesto, California, the company combines its expertise with leading automation products and its decades of process experience to successfully implement a variety of complex automation solutions across North America. For information, visit www.automationgroup.com.