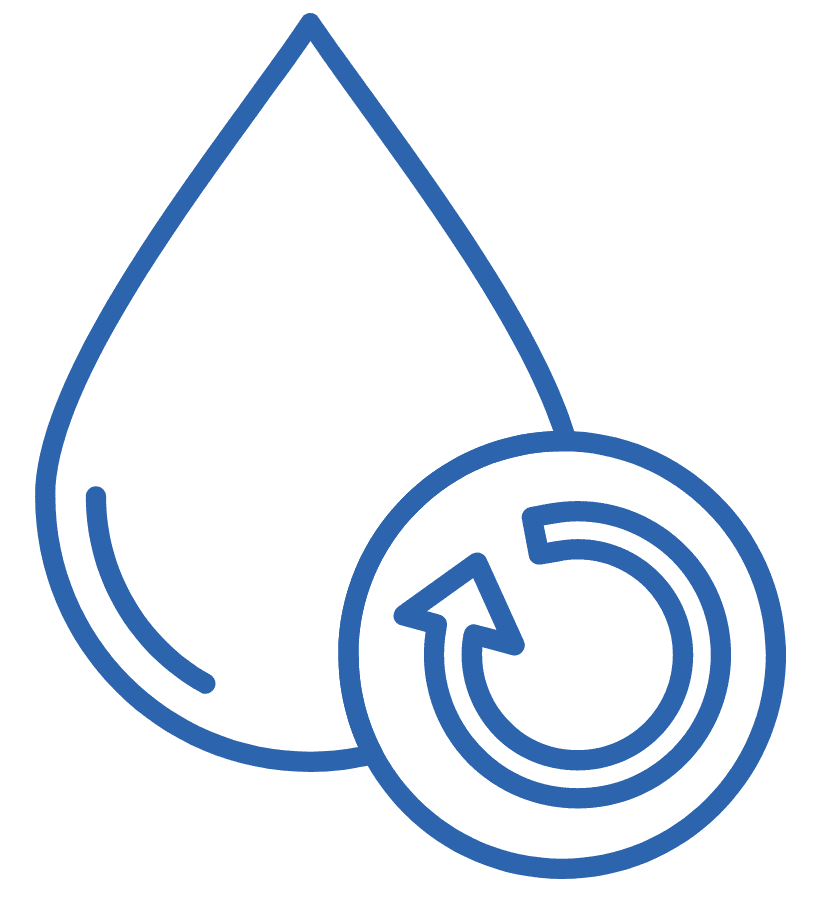 Upgrading an Irrigation District Water Treatment Plant's Control System
E Tech Group upgraded a decades old, primitive control system in an irrigation water district treatment plant to allow for remote monitoring and control of some of their systems, more reliability, and less maintenance.
Modernization from Antiquation
An irrigation district water treatment plant's components were reaching end of life from their original installation E Tech Group executed almost thirty-years prior. The relationship built and maintained over those years, coupled with a quality system kept running with standard maintenance and a recent upgrade to their SCADA System computers and software allowed for E Tech Group to step right back in to retrofit and upgrade this facility's control system. Our team worked from a Design-Build approach, working directly with the client to develop the scope of work and design.
The team was asked to tackle the upgrade of eleven control panels. The main plant's PLC CPU was an obsolete Rockwell L61, needing to be replaced with a current model, firmware, and software. The main driver for this section was the fear of equipment failure and risk of extended plant downtime. The raw water pump station and washwater panels used obsolete Rockwell L34 PLC CPUs which recently began degrading to the point they began losing programming at random times and required frequent reprogramming. This was a serious inconvenience to the operations staff as there was little to no predictability of these outages, requiring the issue to be addressed at any time, day or night. The alternative was to run manually for an extended period of time until the issue was temporarily resolved, requiring an increase in maintenance labor and cost. The plant remote I/O panels were connected via ControlNet and the client wanted to move to EtherNet/IP providing a more stable and reliable connection. A need for redundancy in the main plant PLC and network was identified, leading to the placement of the remote I/O in a ring topology. Wanting to implement more remote monitoring, the decision was made to add remote control and monitoring for the plant air compressor system as the existing was local control only. The last piece identified for this upgrade was to remove two obsolete physical PID controller devices from the main control panel and replace them with PLC software based PID controllers.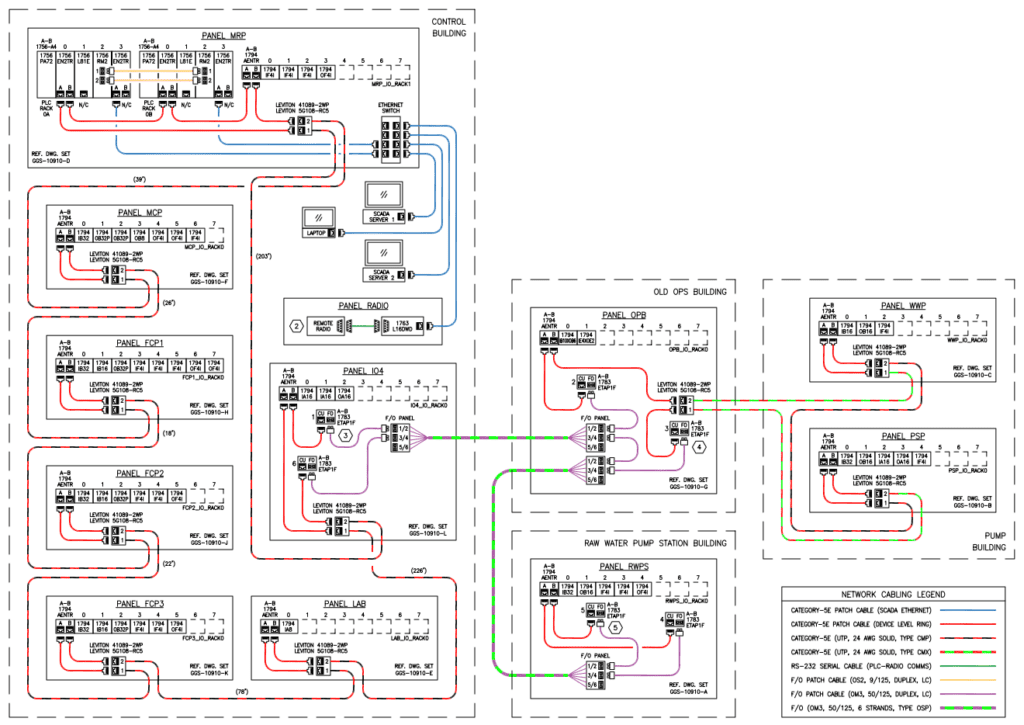 Maintaining Uptime During an Upgrade
Before we could begin executing design and installation with the defined scope of work, there was one large restriction that would require a creative solution to navigate. The plant would need to remain operational during the retrofit. The team would be allowed downtime for each panel, but not extended downtime for the entire plant. To maximize efficiency our team modified the PLC program to allow them to maintain a hybrid system containing both the ControlNet and EtherNet/IP remote I/O modules. With this modification they were able to keep downtime to less than an hour per panel for the remote I/O conversions.
An environmental challenge that no one could have accounted for during planning was a mouse that had chewed through one of the fiber-optic links between control panels. This forced the temporary reuse of the existing Ethernet radios to keep the remote I/O rack online and functional until the fiber-optic link could be fixed.
Define, Design, and Install
With the scope of work now defined, potential challenges identified and accounted for, our team would move forward in the development and installation of a solution that would move this facility into the twenty-first century, increase reliability, decrease downtime and maintenance costs.
Developed Solution:
Designed a new Ethernet and Fiber Optic network topology.
Developed a retrofit design package detailing the modifications that we were going to make to each panel.
Developed a retrofit commissioning plan detailing the process and sequence of how we intended to modify the system.
Migrated the PLC program from version 16 to 30, migrated the L34 CPU programs into the main PLC program, added the plant air and PID programming.
Platform – Upgrading the system with newer Rockwell components made the most sense as the programming could be migrated, and the existing I/O modules could be reused.

Replaced Rockwell L61 CPU with Rockwell L81 CPU and upgrade firmware/software – v16 to v30.
Replaced Rockwell ControlNet communication adapters with Rockwell Ethernet/IP communication adapters.
Replaced Rockwell ENBT Ethernet modules with Rockwell EN2TR Ethernet module.
Replaced Rockwell CNB module with Rockwell EN2TR Ethernet module.
Replaced Rockwell L34 CPU to EtherNet/IP remote I/O conversion – moved logic to the main plant PLC
Partnership – Installation of new Ethernet and Fiber Optic infrastructure
The customer self-performed the following work under the guidance and direction of E Tech Group

Installed conduit needed for the new network infrastructure.
Installed Ethernet and Fiber Optic cabling between panels needed for the new network infrastructure.
Partnership – Commissioning

Operations worked closely with E Tech Group during commissioning to keep the plant running during each panel cutover.
Retrofit Increases Reliability and Grows Relationship
Our team was able to deliver the proposed solution on time and on budget, all while keeping the facility operational, aside from the agreed upon downtime for each panel. The plant is now running optimally using current product offerings with an inventory of spare parts onsite should something happen, reducing the risk of long-term downtime significantly. The system is more reliable now that the L34 PLCs have been removed; no more middle of the night surprises. Operations is now able to monitor and control the plant air system, eliminating the need for manual operation and consolidating resources to a more central location. The client was incredibly happy with the quality and proficiency of our work, now allowing us to list them as a reference.
Reach out today and see how we can help your facility today.