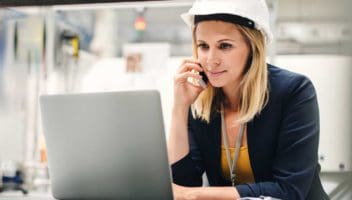 Industrial Wireless: From Data Platforms to Strategic Solutions
Industry 4.0 has created opportunities for expanded industrial wireless solutions and capabilities.
Transitioning to a wireless integrated automation system can improve nearly every aspect of a plant's operations – from reducing waste to improving production speed and capacity to quality assurance. The diverse technology available and the tangible benefits wireless automation infrastructure offers manufacturers is driving the increased demand for control system integrators with expertise across platforms.
Once wireless is considered strategic, a more comprehensive wireless technology plan is required to ensure there are standards for approved platforms, installation guidelines, security, and ongoing management and maintenance. Here are a few key questions for a company to ask and answer heading into development of their industrial wireless standards:
1. Who will be involved in creating the industrial wireless standards?
Implementing a wireless system affects how the entire plant runs, so it's not only executives and financial directors that should comprise the project team. The team should include IT employees, HR managers, project managers, and employees on the floor – those who will be using the system every day. Diverse perspectives are integral to creating wireless standards that work for everyone.
2. What wireless solutions are in use today and what value are they providing the organization?
This is where the expertise and resources of a control system integrator is a necessary addition to the project team. They perform IT risk assessments and technical evaluations that inform them on what wireless process automation solution is best for your new system. Each project is different; contracting out your wireless system upgrade will optimize the outcome.
3. What factors may be considered in evaluating existing or new wireless technologies as part of a wireless standard?
Because every company has different needs and preferences as far as features and functions of their wireless standard, you need a list of evaluation factors that is weighted based on company priorities. The 7 major criteria to consider are coverage range, use environment, cybersecurity, speed and reliability, cost, system compatibility, and product lifecycle.
There is no doubt that industrial wireless platforms and technologies will continue to gain momentum as use cases prove the viability, flexibility, and reliability of these solutions. Companies would benefit by creating a diverse, wireless standards team and dust off the old Wi-Fi handbook for an update. Better yet, organizations should throw the Wi-Fi Handbook out and evaluate which industrial wireless technologies available today should be considered strategic solutions.

The original version of this article was written by E Tech Group's Business Development Manager, Laurie Cavanaugh, and appeared on Automation World.