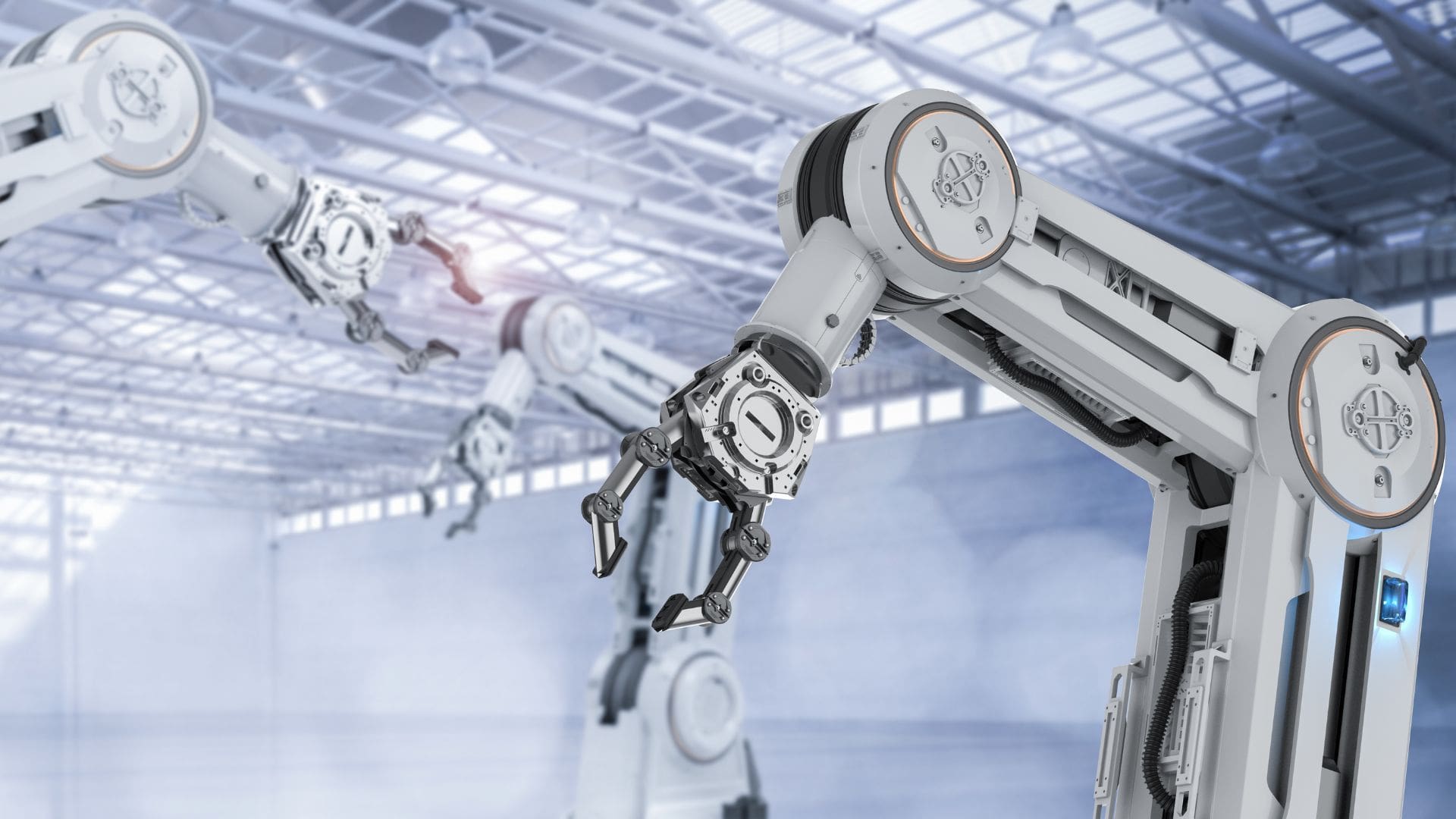 Simulation of an automated end-of-line palletizing and AGV solution
The client came to us for help automating this process which was nearly 100% manual. The sortation conveyor you'll see delivering boxes to each lane in this simulation and subsequent videos was the only existing automation. After that boxes were stacked manually on wooden pallets and all pallet handling was 100% manual as well. Manual pallet handling was this client's #1 cause of recordable accidents.
The simulation was used as a proof of concept to look at various production rates to ensure that we would not encounter any constraints or collisions and to ensure proper operation prior to final design and build. Post project this same model could be enhanced and used as a digital twin for training, real-time troubleshooting, and new product simulation purposes
Infeed Singulator & Sortation Conveyor
The infeed sortation conveyors deliver completed cases to the appropriate palletizing lane to be palletized by the robotic cells. This is accomplished using bar code scanners that identify the product code (SKU) and then automatically route the box to the correct lane.
Dual Palletizer Video
In this video you will see a palletizing cell designed to simultaneously stack 2 different product pallets. The total solution consists of 6 of these cells for a total production capacity of 12 pallets being produced simultaneously. These cells are fed by the infeed sortation conveyors that deliver finished cases to the appropriate lane for palletizing.
The robotic cells run nearly continuously with the automated pallet change capability that you can see in a subsequent video. They have the capability to do a nearly unlimited number of stack patterns and case sizes with or without slip sheets.
Pallet Change Video
In this video you will see how we built the robotic cells to operate on a nearly continuous basis by having an empty standby pallet staged below the pallet being filled at all times. Once the full pallet is completed, it is moved forward by Motor Driven Rollers (MDRs) to await pickup by the AGV. Then the empty pallet is immediately delivered up to the robot so that palletizing can continue uninterrupted.
AGV Wrapper Video
In this video you will see the operation of the AGV as part of this total solution. Upon receiving a call from a robotic cell that a full pallet is ready for pickup, the AGV's pick up an empty pallet from the pallet dispenser, then transport it down to the appropriate robotic cell. Once it arrives at that cell, the AGV simultaneously delivers a new empty pallet, keeping the palletizer at the ready, while transferring the full pallet onto the AGV for transport. The AGV then transports the full pallet to the wrapper/roper station where it is automatically wrapped or roped for shipping. Once wrapped, the completed pallet is transferred via Motor Driven Rollers (MDR) to the shipping area to be loaded onto an awaiting truck.
These AGV's automated handling of pallets allows the robotic palletizing cells to run nearly continuously maximizing production throughput. When not in operation, the AGV's return to their charging station to charge until they are needed again.
This total solution eliminated all manual handling of pallets for this client, and with that 100% of the associated recordable accidents as well.
Visit our Robotic Automation Page to learn more about our robotics capabilities.