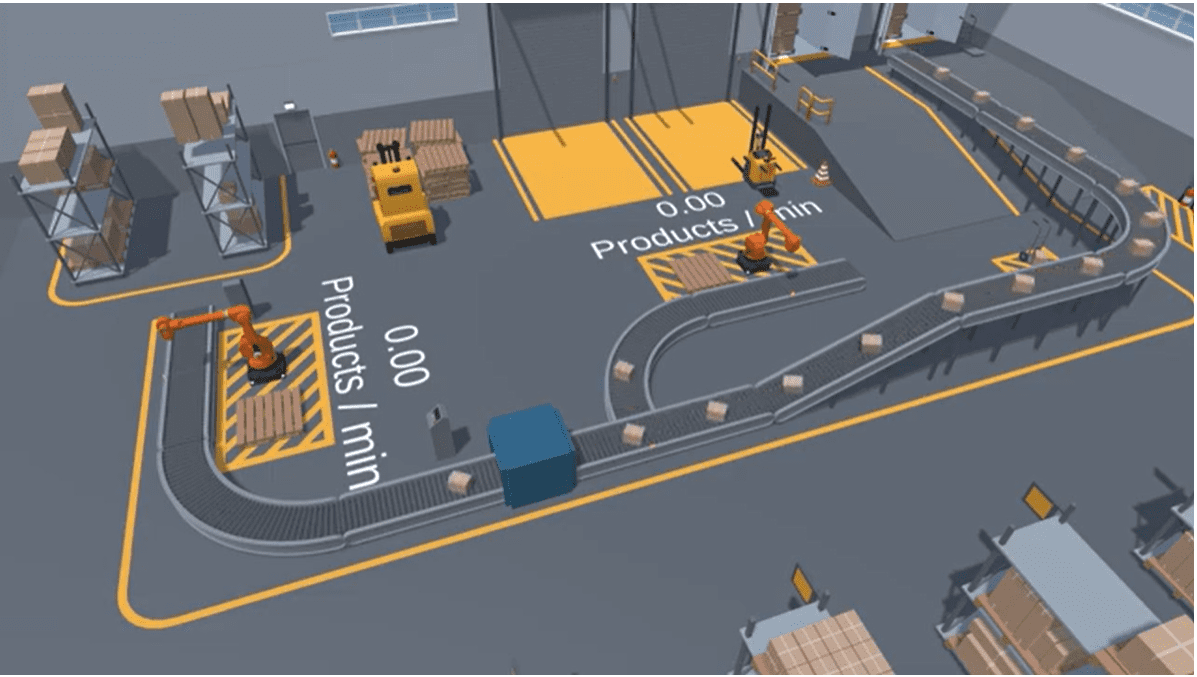 Modern production lines are highly sophisticated, and some can be large, surpassing hundreds of square feet. Due to their size and complexity, maintaining and troubleshooting these systems is more difficult and requires an increasing amount of expertise. The challenge is to create an intelligent, interconnected system which provides its users with immediate and actionable feedback.
With the advent of IoT technologies, we can connect devices on our clients' production lines into a centralized system which collects mechanical state data, such as motion. Then, we can attach that data to a 3D digital representation of that machine and match its movement and state with the real-world counterpart. This practice of creating Digital Twins enables us to provide operators with a tool which supplies insight on their processes. From mechanical jams to downtime metrics, users can peek under the hood of their process and take meaningful action.
Furthermore, because this system and its data are centralized, users can connect from anywhere, enabling remote support and troubleshooting without incurring the burden and cost, both in time and money, of traveling to the site.
As our world becomes evermore data-driven, the collected metrics can be used in AI and Machine Learning to help optimize production processes, predict failures, recommend maintenance, and more!
Key Takeaways:
Gather data from any connected machine.
Create a digital representation ("twin") of machines.
Use gathered data to actuate twins.
Provide user-friendly display of production state.
Show digestible metrics for easy diagnostics.
Aid in remote support / troubleshooting