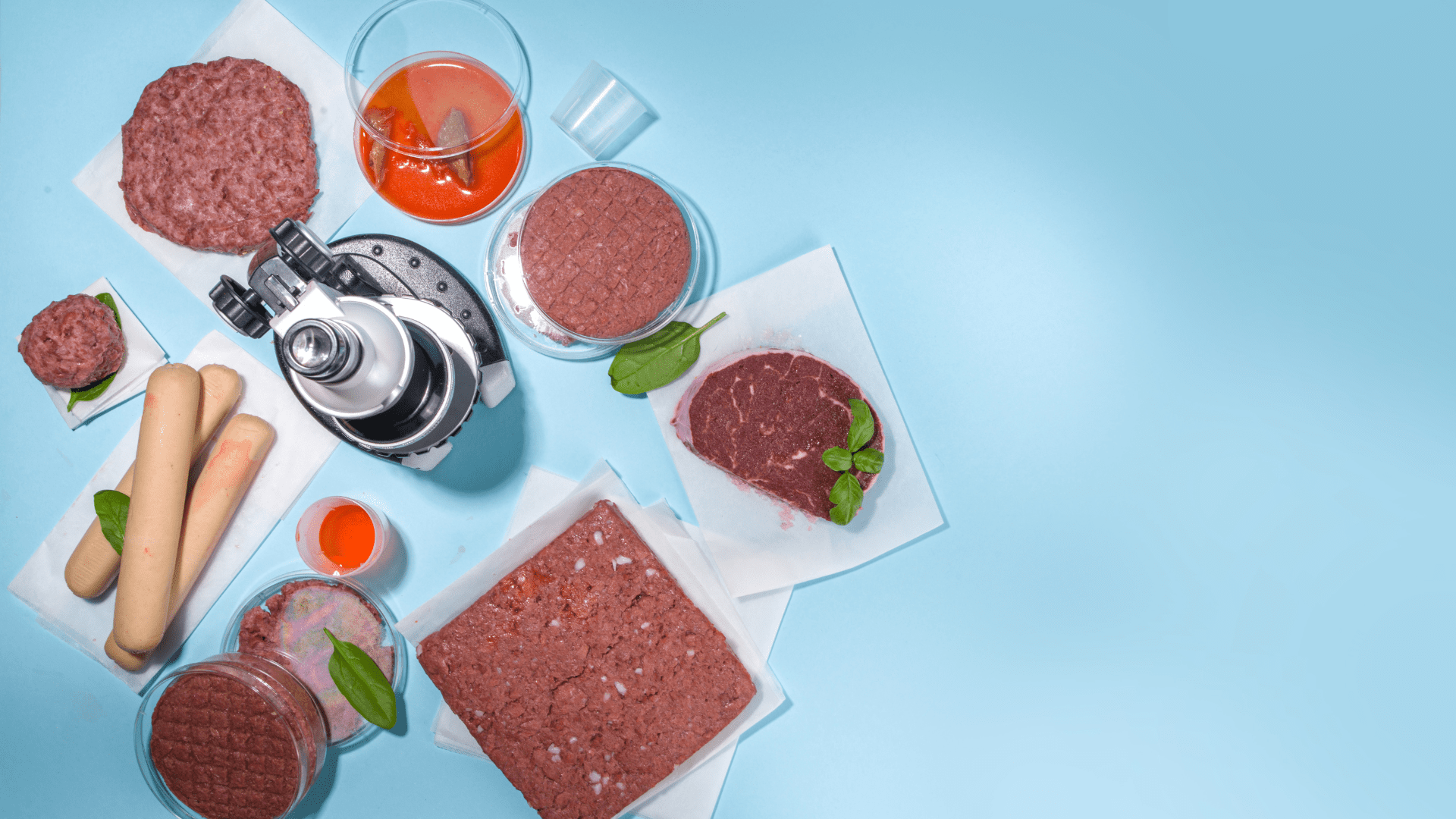 This article was originally published by Control Global and shares knowledge and insights from E Tech Group team members. Click here to view the original article.
Taking cells from livestock to grow meat in a lab might seem like science fiction, but E Tech Group is making the ethical and sustainable processes a reality. Cassy Gardner, director of operations, and Anees Chamarty, lead automation engineer at E Tech Group, Life Sciences West, discussed their work to develop a scalable and sustainable solution for cultivated meat. The first-of-its-kind pilot plant is essentially growing meat in a lab, with the help of automation.
"This is something that's not been done before, so our clients are in a very innovative space," Gardner said. This made early involvement with the client imperative to reducing design changes throughout the course of the project. "We really had to stay, from an automation perspective, in lockstep with the clients as they evolved what they were looking to accomplish from a process perspective," Gardner said.
To design, program and test the distributed control system (DCS) in about six months, E Tech Group needed a platform with an out-of-the-box solution but one that was also flexible. E Tech Group turned to Rockwell Automation's PlantPAx platform.
In addition to a tight deadline and the need for flexibility, the project included some 1,100 individual I/O points. The PlantPAx process library helped with relatively easy and quick programming, and using module programming where the state machines were embedded also helped speed things along. "So at a high level, we deliver a code that's reusable and scalable," Chamarty said.
The batch model is based on ISA 88, which enables modular style programming and remote unit operations. The solution also includes centralized data monitoring, process data storage and trending, and remote alarm notification to targeted personnel.
The plant equipment includes multiple large bioreactors, as well as small-scale bioreactors, portable tanks, media prep vessels and transfer lines. Individual control devices included block and control valves, pumps, variable frequency drives, and analog and digital devices.
"Our inputs and outputs are individual devices; those turn into control modules, so PlantPAx offers a bunch of features to be able to pull those out of the box with just some simple configuration," Gardner said. "And then, building upon the control modules, we put those together like Legos." Equipment modules are next, and phases and operations are on top of the equipment models. "All of them execute a sequence that ultimately executes the process that delivers the product in mind," Gardner said.
"All the different building blocks come together in a standard hierarchy," Chamarty said. The process hierarchy at the lowest level includes control modules. "And then the next higher level you have a module, which could use one or more control modules to carry out a unique activity, such as cooling or activating heating," Chamarty explained. One more level up is the equipment unit that encompasses the modules to carry out major process activities. This is where FactoryTalk Batch allows the operator to interact with the process.
"On top of that you have operations unit procedures. That's the recipe, and it could be a combination of two different procedures," Chamarty said. "The parameters are downloaded to the program, to the recipe, and then the operator can just enter the set points with a click of a button on the HMI [human machine interface]," Chamarty said.
To help develop the complex project with multiple developers, E Tech Group used a pin chart, a 2-D representation of the design. The design document shows the sequences and processes as they happen on the plant floor. "We use this very heavily in collaboration with the process team to make sure the programs that were coming together match what they're looking for," Gardner said.
To translate the design into software for the ControlLogix platform, the team used Studio 5000 to import and export I/O in bulk. "That really helped us when it came to managing design changes and iterations," Chamarty said. They also used a mix of PlantPAx 4.x and embedded 5.0 process objects, and function blocks and ladder logic to program the control and equipment modules. "We wanted to leverage our existing prior experience," Chamarty said.
For equipment module programming and putting multiple individual devices together to control a certain state, a scheme propagation can program those to all work together. "We use a state model to help with that process, and each of the equipment modules have to pull permissive and interlocks," Gardner said.
Complexity is also derived from the phase-driven control strategies, and a cascade methodology for shared equipment, or modules using the same equipment. One particularly complex piece of equipment to program was a mix-proof valve, or aseptic double-seat valve, which allows users to process media in parallel with the cleaning operation. It's a four-part valve with a middle chamber including a steam and drain outlet. The mix-proof valve includes seven automation elements: four valve actuators (main valve, steam inlet valve, chamber drain valve and trap divert valve); two seat lifters (upper and lower); and one temperature input. "All these elements come together to be able to design a safety matrix that shows you the relationships between all the different sequences of operations," Chamarty said.
For graphics, Gardner said, they needed to comply with industry best practice standards, and ultimately, wanted to communicate the most important information to operators at the right times. The HMI does not use a lot of color, mostly grayscale. "The colors are really meant to emphasize when there really is a problem," Gardner said.
Because this was a pilot project, the client is still iterating on their process and in order to do that well, they need data. "They need to understand what's happening on the plant floor and how the processes are running," Gardner said. "So, we help them do that and get that information they need through FactoryTalk Historian."
FactoryTalk AssetCentre helped the team to help meet the aggressive timeline with multiple developers. "We can manage the various versions of the code that we were using and developing to make sure we're not stomping on each other," Gardner said.
In terms of testing and simulation, the team had close to 90 phases, which all needed the sequences that were programmed to match exactly what the client wanted. To do that, the team took the graphics they developed and put them side-by-side with the code programmed in the controller. Sometimes they used a physical controller and other times an emulator to be able to run the sequences for each phase and compare to the pin chart step by step. The emulator was an important part in making sure the team minimized the time spent testing on equipment and the resources required for testing those phases and making sure they match the process design, Gardner said.
Once the client begins full production, the plants will be all over the world. "At the end of the day, the product has to look, feel and taste the same," Chamarty said. E Tech Group needed to deliver a solution that was robust, repeatable and flexible, she said. "So for that, we need automation."