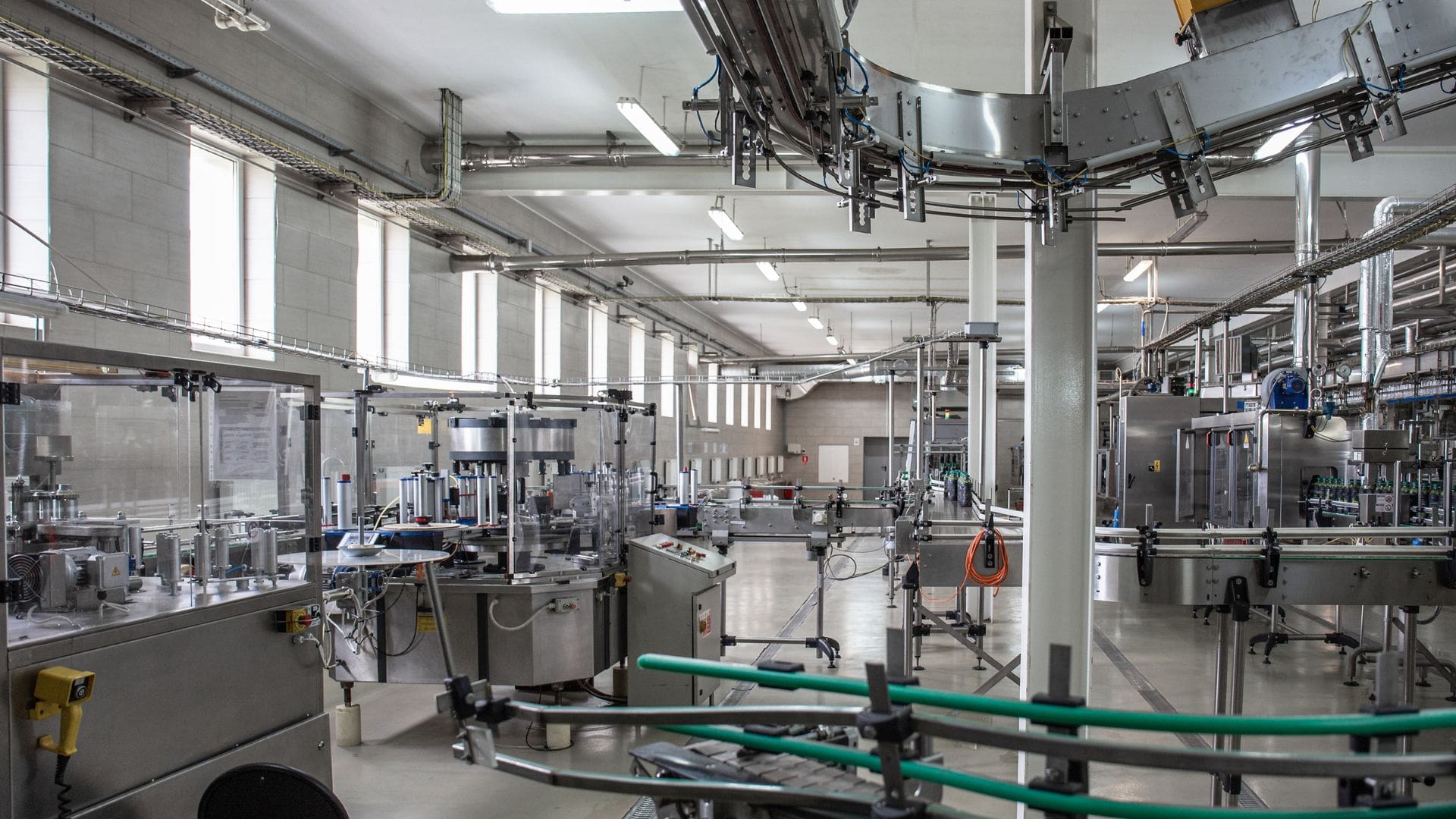 Business Development Manager, Derrick Colyer wrote an article on the most prominent automation trends in the Food and Beverage Industry. The article originally appeared in Automation World. Click here to view the original article.
Not so long ago, the food and beverage manufacturing industry was among the slowest industry verticals to adopt new production technologies. But now, with the industry growing as aggressively as ever and faced with rising demand, the industry is increasingly relying on automation to keep the shelves stocked.
The most notable automation trends among food and beverage producers are:
Digital transformation — This transformation must be planned from the top down, making sure to account for all moving parts and taking into consideration not only the transformation itself, but the operational team that will be responsible for daily monitoring and interpretation of data used to optimize the facility.
Robotics — A robotic system can run as an island of automation, however its real power is delivered when it is integrated into your overall efficiency process. The robot cell design, end of arm tooling development, robot selection and integration of the design into the rest of your production or packaging line is what unlocks the powerful features of robotics.
Artificial intelligence (AI) — This technology tends to play well when implemented in applications where a specific volume of product is meant to fill a container, like 16 oz. of ice cream to fill a pint. AI can help ensure the correct and exact volume is distributed into each pint, each time. It also provides the information necessary to diagnose inefficiencies in machinery that may be impacting production and help plant managers remain proactive around planned downtime, routine maintenance or upgrades, and ensure optimal performance and profitability.
Trend drivers
Industry factors driving these technology trends are actually a combination of several issues, including:
Safety — There are a multitude of safety requirements that must be adhered to in the food and beverage industries and the manufacturer is responsible for ensuring these are met. The need for tracing production and accurately reporting food safety parameters to quality departments continues to evolve through the development of numerous digital solutions that align with both product and employee safety, where improved ergonomics, elimination of repetitive movements and weight constraints are all factors that can lead to better worker safety.
Early adopter lessons — The food and beverage industry can benefit from a trickle-down effect based on technology lessons from other industries that have already adopted similar technologies. For instance, a digital reporting requirement enforced in the life sciences industry could also be beneficial in the food and beverage industry for its own regulatory compliance issues.
Energy costs — Rising energy and utility costs drive the need to adopt technologies capable of helping manufacturers adjust and adapt their utility consumption to use only the amount of energy necessary.
Difficulty level
The technologies here are not always as easy to implement. A number of hurdles can keep a food and beverage manufacturer from making the leap and updating their production automation systems, but each can be directly tied to available and allocated capital to help boost their chances of approval. These hurdles can include:
Financial support — This is, of course, completely dependent on the food and beverage manufacturer, the size or their organization, available budgeted capital, etc. Even though the drive for optimization exists, a manufacturer may not be able to justify the negative impact on revenue by shutting down portions—or the entire facility—to complete the upgrades, even though the advancements would allow for more efficiency and profitability.
Available labor — Based on the available workforce resources and the roles they fulfill, an argument could be made for or against the implementation of new technology. For instance, maybe a manufacturer has an abundance of inexpensive labor willing to stack widgets into cases and are extremely accurate while doing so. Would they be a good candidate for a robotic case packer solution? It depends on the labor outlook and trainability of existing resources for redeployment elsewhere.
Organizational issues — Organizational, economic and operational issues tend to be large themes in the need for updated technology. Having limited resources continues to be an argument in favor of digital transformation, but those same limited resources make it more difficult to commit to changing, knowing the scope of work and the training involved while transitioning these resources into new roles. While the outcome can be extremely rewarding by providing a more flexible operation, the transition to get that point can be challenging without the proper plan and professional assistance.
Aging equipment — Such equipment can heavily impact a facility's bottom line. It's easier for facilities that have made the initial investment in a technology to continue upgrading incrementally rather than tackling broader upgrades. Because changes in technology happen so rapidly, it's truly critical for manufacturers to continue upgrading to stay current. The technology supply chain has and continues to transform so quickly that manufacturers are constantly weighing the potential risk of not replacing aging equipment against return on investment.
Where is the greatest ROI?
Before narrowing the focus to specific applications, food and beverage manufacturers should first look at production operations holistically to better understand the scope and impact any automation change could have on their facility. This assessment should consider how flexible the line needs to be, how much runtime they have, how much manpower is available to staff the line, and how many different SKUs are concurrently being run through one line.
With those answers, it's easier to identify and implement ROI techniques for any new technology adoptions. Documenting baseline performance will allow you to identify high impact areas where you can gain efficiencies. IT/OT assessments can be particularly valuable here to serve as the start of the digital transformation journey.