Rockwell Gold System Integrator
Having competencies across the Rockwell Automation disciplines developed and maintained through a high level of implementation success, E Tech Group has achieved recognition as a Rockwell Gold System Integrator Control Automation

PlantPAx 5.0 Certified Robotic Integration Visualization
With a desire by manufacturing and process organizations to make their digital transformation plans a reality, effective system integration has become more critical than ever. In a constantly evolving environment where human labor is less available or comes at a premium, and infrastructure is at risk of cyberattack or obsolescence, having a trusted partner to help develop near- and long-term strategies makes a significant difference in timing, effectiveness, and adaptability during execution.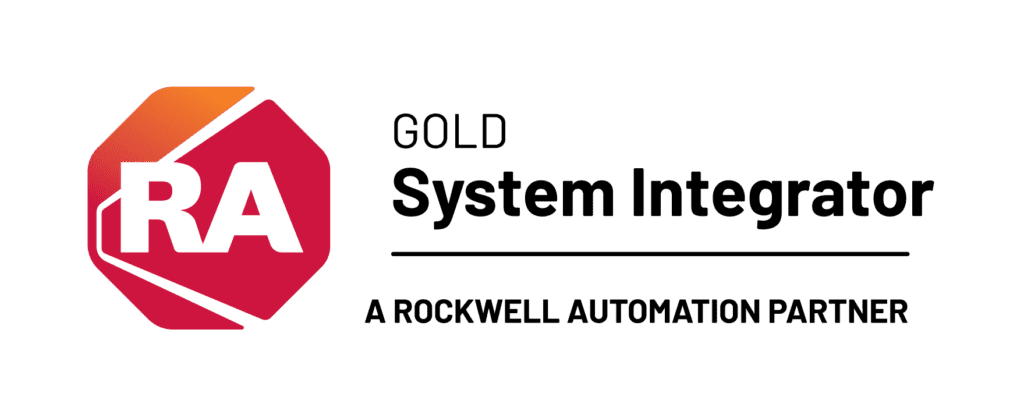 E Tech Group has over thirty years of experience, and thousands of Rockwell installations, giving us the breadth and depth of knowledge on the complete Rockwell technology suite – past and present. Combined with application expertise acquired across multiple key industries, E Tech Group attained the prestigious level of Rockwell Gold System Integrator. This level offers E Tech Group an ability to participate in Alpha and Beta testing, receive advanced notification and training on new product releases, and be invited to advanced reviews of cutting-edge offerings. As a result, we are able to assure our clients that the planning and guidance we offer them is well-informed, researched, and in alignment with Rockwell's technology road map.
Industries where we have deep Rockwell expertise:
Life Sciences
Mission Critical
Food & Beverage
Consumer Products
Material Handling
Metals
Reach Out Today and See how we can partner on your next project.
Rockwell Expertise
Industries We Serve

Manufacturing
Our control systems may have animated the robots who made your car, or our automated systems could have driven the processes that crafted your favorite beverage. Explore E Tech Group's long history of delivering value for manufacturers nationwide.

Life Sciences
Both biotech and pharmaceutical industrial clients are served by E Tech Group's Life Sciences teams. Do you need to scale up alternative protein production to meet demand, or require validated processes for high-tech medical equipment? Look no further.

Material Handling
E Tech Group provides automated solutions for the fast, efficient and error-proof movement of packages that reduce your cost of operations. We deliver tangible value for our clients by improving their logistics, and have worked with some of the world's leading parcel and fulfillment companies.